Ok so here is two.. these pics were taken with a phone.. and yes I am the extra shiney one on the left Chrono/Daniel in the hat on the right..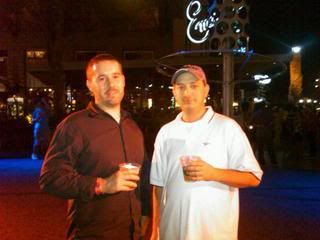 This was the end of the night.. I was hammered! And yes we both have a "Shot?" in one hand and a Beer in the other.. This is the last thing I remember from this night..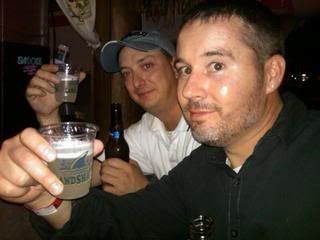 I look like a serial killer in this photo.. I was so effed up man..
I am told (by Mel) that she had to help me back to our room after this "Hellashot" it was at least our fourth shot that size.. not to mention all the beers... so many.... beers.. Mel has more photos on her camera.. but i think mah phone pics will suffice..